Case Study
Cleanvest
Sustainable, ethical, profitable. Earn money with investments and make a positive contribution to society. For the consulting company ESG Plus, we developed a platform that makes all this possible.

ETF equity market savings plans and investments in funds are becoming increasingly popular. But how can you ensure that your fund strategy is in line with your ethical values?
Cleanvest is the first digital platform that makes it possible to critically examine one's own investments for sustainability characteristics.

The evaluation of funds is divided into eight criteria, which ESG Plus GmbH uses for all ratings:
Green technologies
Education & Health
Free of coal
Free of oil & gas
Free of nuclear energy
Free of weapons
Free from child labour
species protection
Cleanvest can be filtered according to these criteria. With just a few clicks, funds are displayed that correspond to your own ethical values. There is a sustainability rating from 0 (not sustainable) to 10 (sustainable). This brings more transparency to a very opaque market.
No detail remains hidden
As soon as you have registered, more information opens up: Price developments, returns, industry focus and other data are then available.


Cleanvest is launched with strong partners such as the WWF, Global 2000, the Federal Environment Agency and the Vienna Business Agency. We support ESG Plus in its aim to make the market more transparent and hopefully to divert some of its investments into sustainable funds.
Step by step, together, into a sustainable future.

Other Projects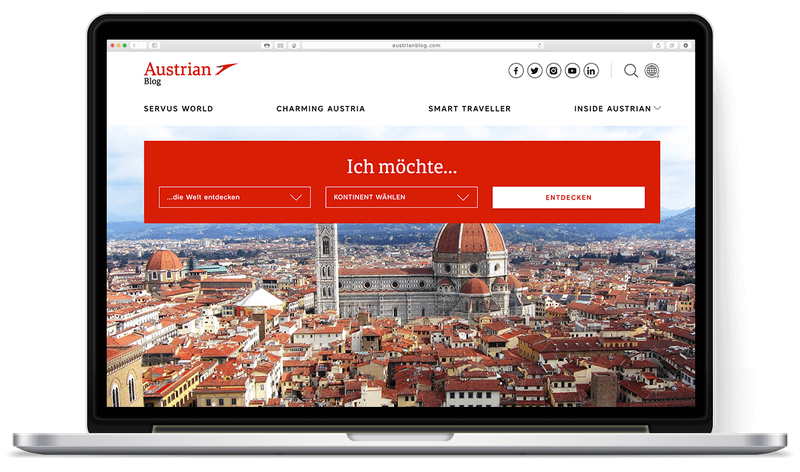 Marketing Blog / Sales Funnel
Austrian Blog
Looking for inspiration for your next trip? The official Austrian Airlines blog is happy to help. You can discover the next hottest destinations there.
see more