Tack
Tack takes your running toggl track time entry and puts it as your Slack status, so your teammates always know where your head is at.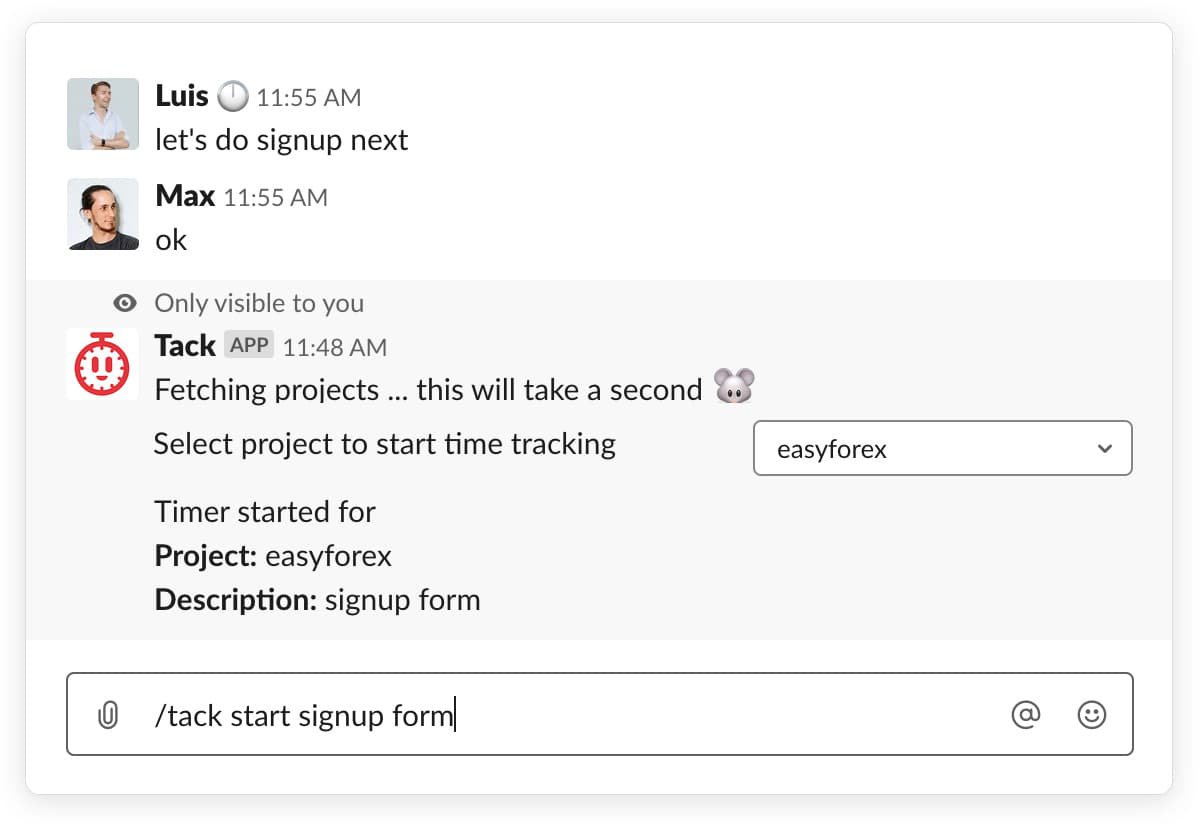 Start and stop timers directly from Slack.
/tack start <entry name>
Don't want to leave the comforts of your Slack window? You can now control your toggl track timer without needing to leave Slack ever again.
(This also works in the Slack app on your phone 😉)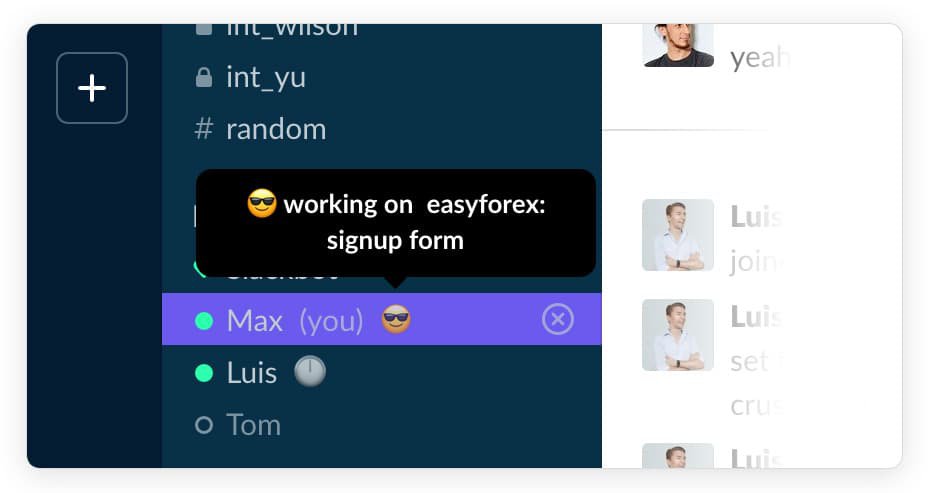 Show your teammates what you're doing.
No more questions about what you are doing. Less disturbances. Your colleagues can now see where your head is at and act accordingly.
Not happy with how the status looks? You can make it fit your needs completely. Try /tack template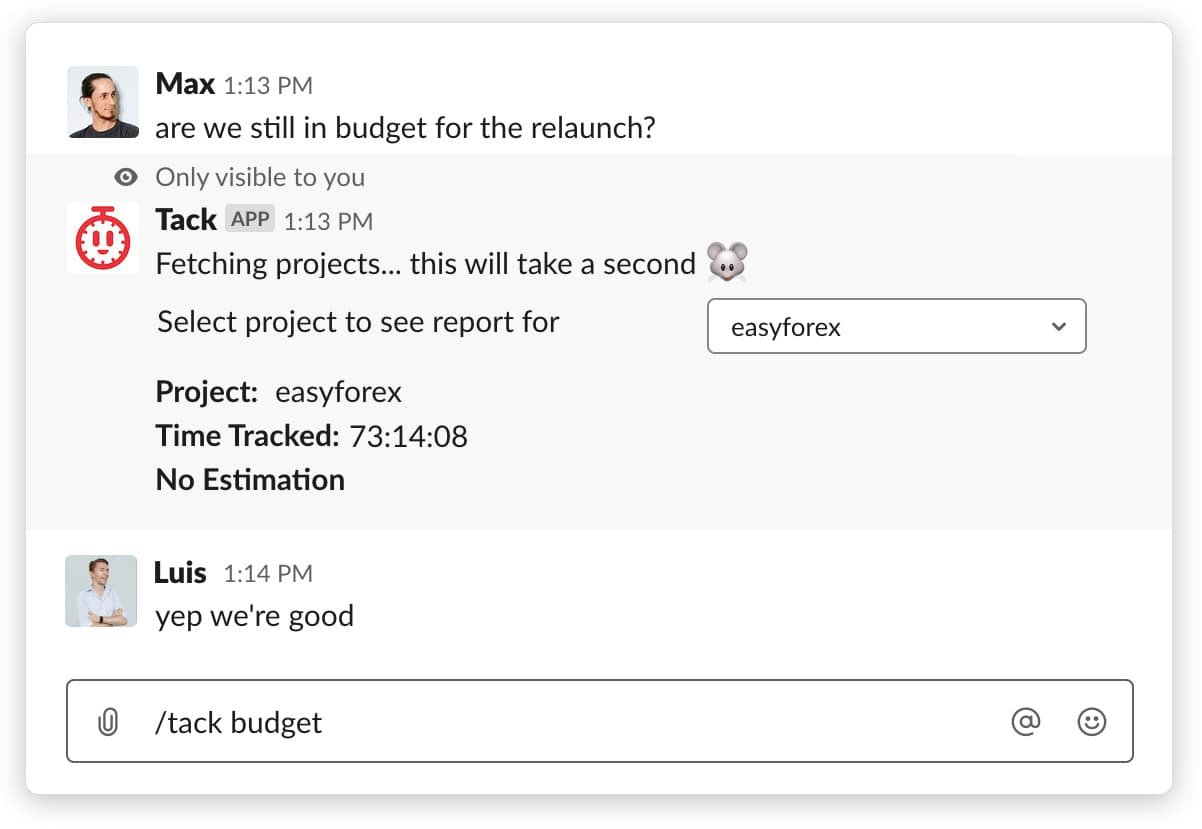 Get project reports at a glance.
Ever asked yourself how much time went into a project but didn't want to fire up the toggl track website, Login, search for the project,…
Fret no more. Again, without leaving the comforts of your Slack, right under your fingertips: /tack budget <timeframe>
and so much more…
Reminders that you should start tracking? Check. Reminders to stop tracking? Check. List of what you tracked last? Check.
Much more yet to come. Ever dreamed about hooking into a colleague's timer? Or regular budget reports delivered to your Slack? Arriving in your Tack soon.
We're always working on improving Tack further. Keep up with recent developments by reading
our blog
or following us
on Twitter
.