Case Study
Livv.at
Ten minutes to life insurance - at Livv.at this goal becomes reality. No matter if you want to insure yourself or your loved ones. For LV1871, one of the most solvent insurance companies in Germany, we developed this platform.
Update September 2020: After two very successful years, Livv has been relaunched by their inhouse IT-team. We wish this project all the best!
-
On livv.at you can easily take out various insurances online. Instead of a long form, a chat-bot guides you interactively through the whole process.
In addition, the insurance premium is calculated live, after each input. Thus the effects of the data become transparent apparent.

Quick insight
There are small widgets in various places on the platform where you can quickly calculate a premium.
Transparency is a top priority for our customers. Each parameter can be filled in and changed as often as desired. This makes it clear how, for example, weight and smoker status affect the premium.
Digital native
Special focus was put on the responsive implementation. The platform can therefore be used on a wide variety of end devices.
The outstanding feature is that you always have all important insurance documents with you. The insurance application, the policy and other important documents are always available.

With livv.at an online insurance is created, as one wishes in the 21st century. Transparent, fast and customer-oriented.
Other Projects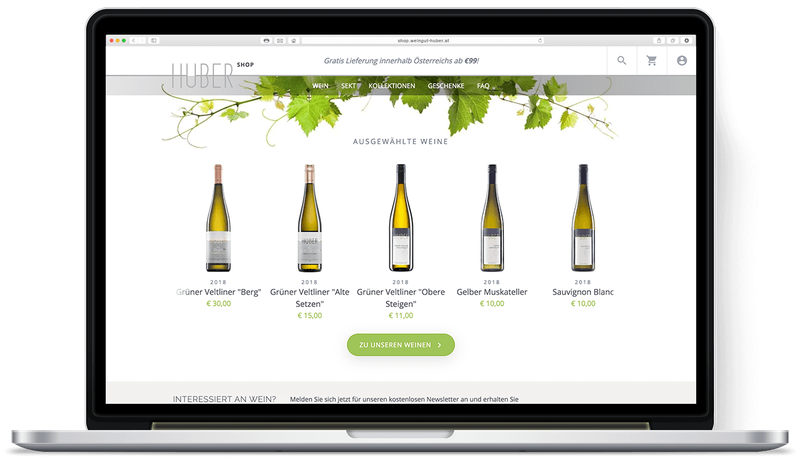 E-Commerce Online Shop
Weingut Huber Shop
The Huber Winery in Austria achieves top international marks for its wines every year - we develop the right online shop for it.
see more