Case Study
Onboard Community
We developed an online community for the Austrian Airlines / Lufthansa Group that connects passengers during the flight in a playful way.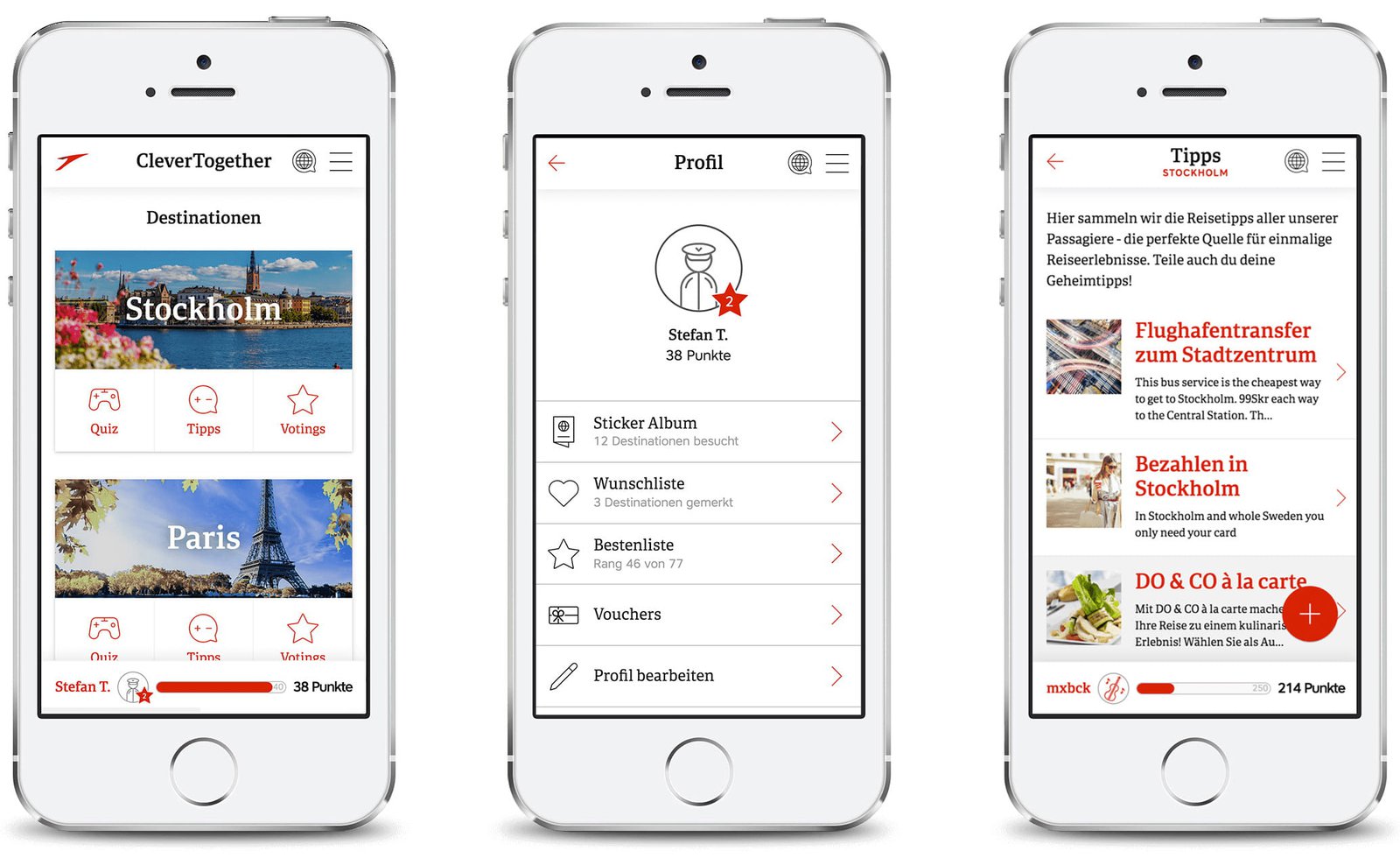 Austrian Airlines offers in-flight WLAN as a service on many flights. Within this "FlyNet" platform, we have developed a web app that is available free of charge during the flight.
In contrast to other in-flight systems, passengers can use their own smartphone or tablet - a special focus was therefore on the operation on mobile devices.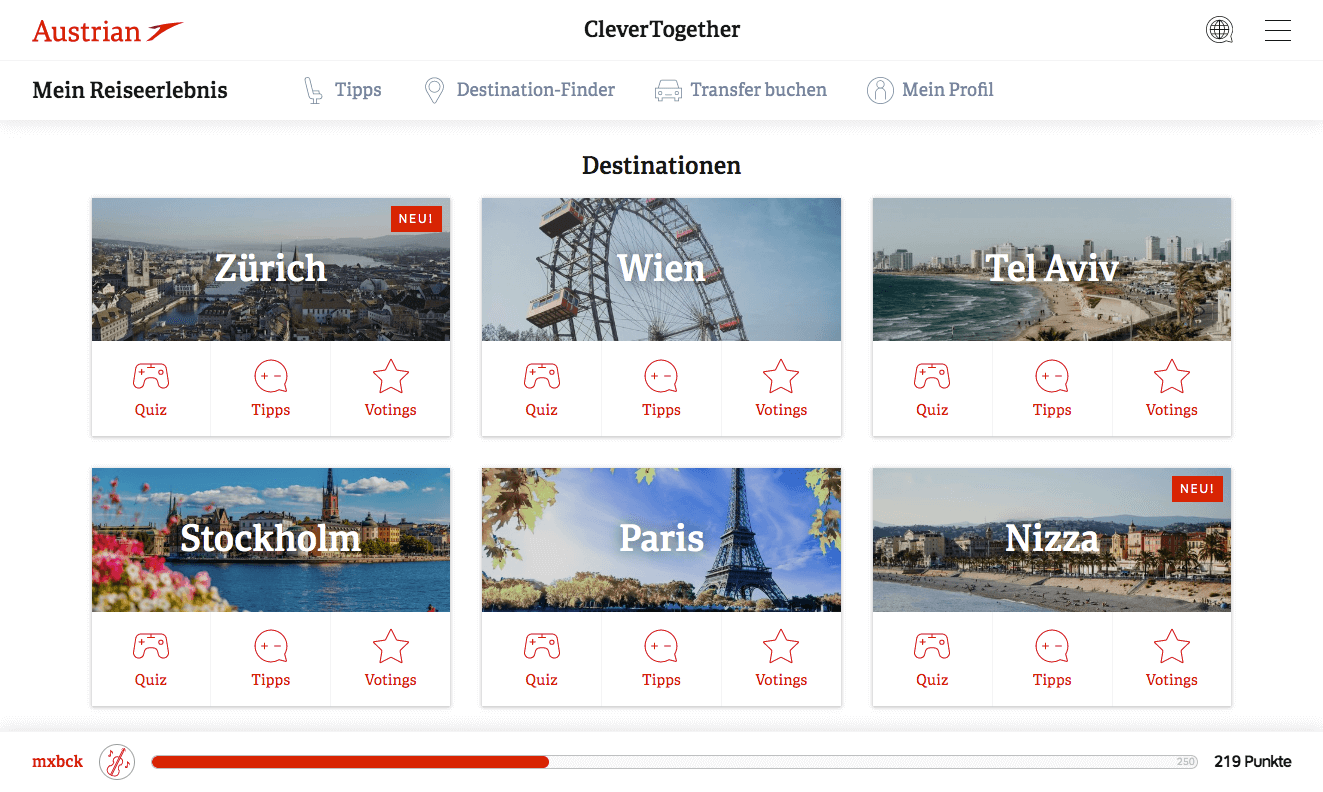 Passengers can exchange questions and tips on various destinations and thus earn points.
The application uses the "gamification" principle to interact with passengers in a playful way. Anyone who has scored enough points wins an access code to "FlyNet" and can thus use the Internet free of charge.
Destination Quiz
A very popular feature of the onboard community is the quiz, which is available at every destination. Users can test their knowledge and learn interesting details about their destination.
In the first month alone, over 5000 quiz rounds were played on board.
Destination Finder
"Where have you been, where would you like to go" is the question that is answered by the destination finder.
Passengers receive "stickers" for countries they have already visited, and can be inspired for future trips.
The development of a web app running at an altitude of 10,000 meters presents some interesting challenges. A special focus was placed on performance and usability to ensure the best possible experience for all passengers.
Other Projects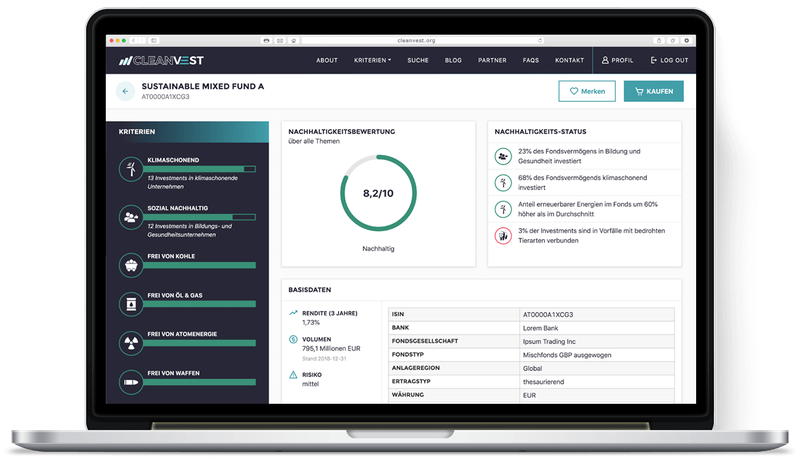 Web Application
Cleanvest
Sustainable, ethical, profitable. Earn money with investments and make a positive contribution to society. For the consulting company ESG Plus, we developed a platform that makes all this possible.
see more