Nowadays working in a distributed team is really common. You can't just schedule regular meetings in one place if your team members are situated in different cities or even countries. That would just take up way too much time, lead to high costs and is definitely unnecessary. Especially in these days, there are a lot of tools on the market which help distributed teams to communicate better.
One of those tools is Slack. It's an application which allows you to chat, call and share your screen with each other. Even a small group of NASA programmers uses it, as it simplifies solving problems. This form of communication also works a lot faster than writing emails. There is also a wide spectrum of features that allow you to integrate other Slack apps and even sync them with other tools.
Slack app for toggl track time tracking
We recently launched our first Slack app, called "Tack". We combined "toggl track" with "Slack" and created a new name, as the main benefit of our app is to sync Toggl track's time tracking feature with Slack. For all of you who don't know toggl track: it's a great tool for tracking time, especially if you work on many different projects.
Some of you will know the struggle of not knowing what your other team members are working on. In order to know, you usually have to ask them and wait for them to respond, which takes up a lot of time and will also disturb the other person.
Tack tackles exactly that problem in a really pleasant way: If you start tracking your time, you have to choose a project and a certain description of what you are working on. Our app then syncs with Slack and you'll see a little emoji pop up next to your name, which shows the project and your current task.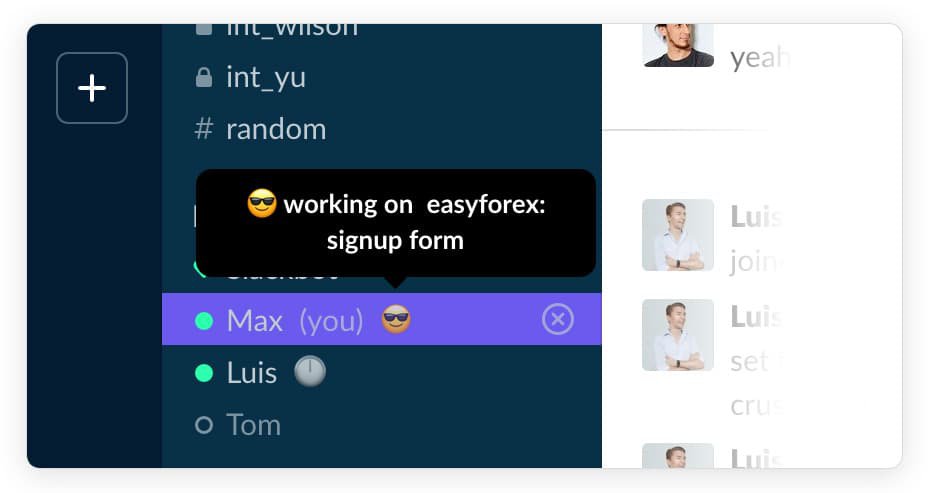 This solves the issue of missing context while working from home, so your team will always be up to date with what's going on. Tack also allows several shortcuts, e.g. starting or stopping your timer by entering /tack start or /tack stop directly into Slack.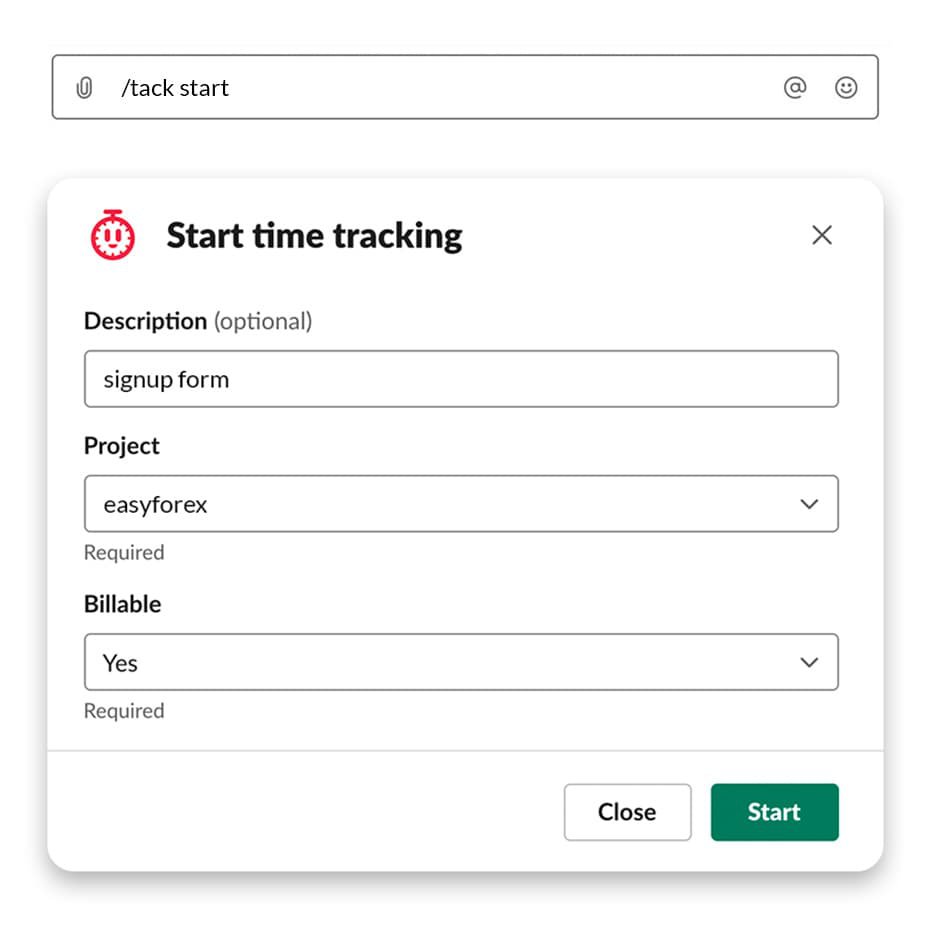 Not to forget you can also choose your emoji, which in our opinion is the most important feature. 😉
Give it a try!
If your team is already using Slack and toggl track, you should definitely consider giving our app a try. You'll see how it will benefit your team, as it's a simple and fast way to check what your teammates are up to. Read more about Tack's features and get it for free here.
Let us know what you think!